EVGA Auszeichnungen - Kategorien: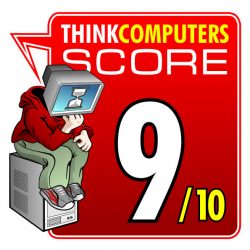 9/10 -
Think Computers
"This board overclocks quite well, I was able to get our Core i7-7700K up to 4.9 GHz at 1.35V Vcore. If you are looking for a motherboard that has all of the great features you would expect of a motherboard in this class without all of the extra bling this is a great choice."

-
Notebookcheck.net
""It's close to being everything we're looking for in a premium gaming laptop under $2000 USD.""

EposVox -
"Decent sized trackpad, and my favorite style of keyboard, satisfying keys."